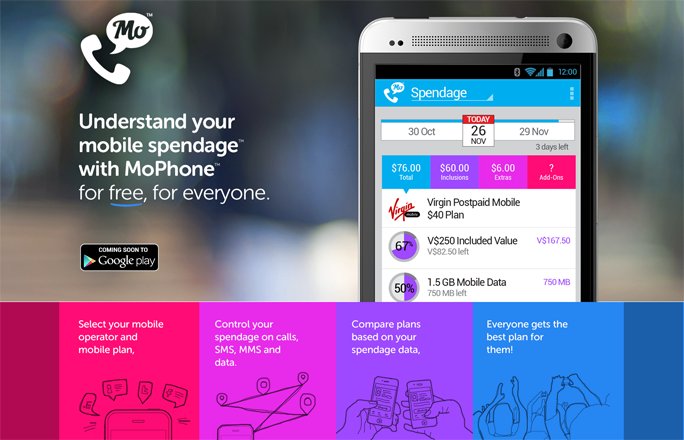 Ask us for a demo of MoPhone™ for an example of a customer facing app built on the
The EMO Platform is a cross-platform app development framework for mobile operators. It enables the development, deployment and maintenance of native apps with a growing list of EMO components and EMO platform API's designed to enable next generation operator app strategies. Completely modular and scalable, the EMO platform offers white label customisation for individual markets or market segments.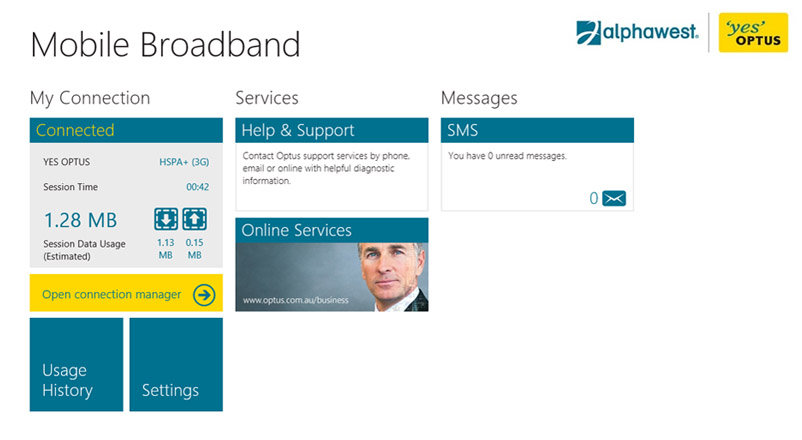 Emotum developed the Windows 8 mobile broadband app for Optus in Australia. Currently in its second iteration with new features for Windows 8.1 and a new look in line with the new Optus branding. The app conforms to the Windows 8 device experience souped up for Optus enabling the deployment of branded and customised apps to various Optus business units.
DNA in Finland have also deployed a Windows 8 mobile broadband app from Emotum as part of their mobile broadband product portfolio.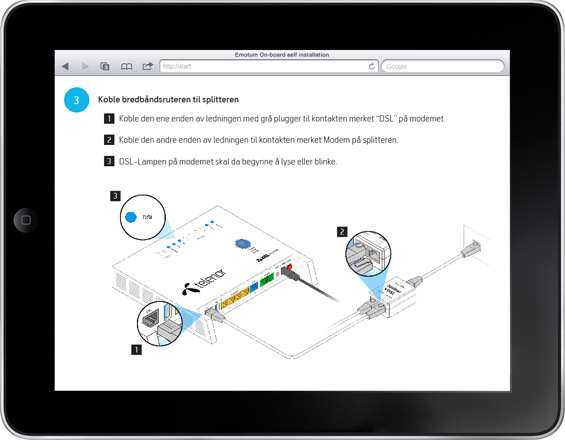 Telenor Norway have deployed Emotum's self-installation guide on the modem itself which enables the user to setup and configure their broadband service by simply connecting to the modem from any device and following the instructions on-board.
The solution consists of a printed user guide that explains how the customer can connect to the modem via their smartphone, tablet or computer (via Wi-Fi or Ethernet) and formats the additional setup instructions to the device form factor. Modem configuration is performed remotely with the on-board software handling any error conditions that may arise.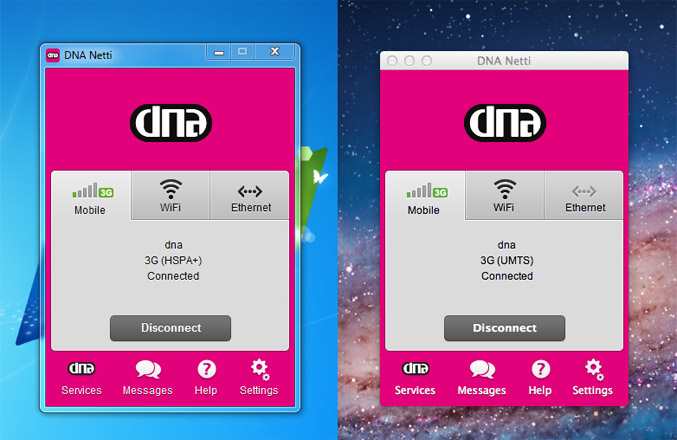 DNA in Finland have employed the cross platform mobile broadband solution from Emotum to increase customer satisfaction and reduce both churn and customer support. The solution includes self-help, services and advertising and was developed to provide a consistent user experience across Windows and OS X that expressed the visual language of the DNA brand whilst respecting the nuances of each operating system.
The software is deployed on USB modems and supports modems from all major manufacturers. Telenor Sweden, Bredbandsbolaget and Glocalnet also use the mobile broadband solution from Emotum.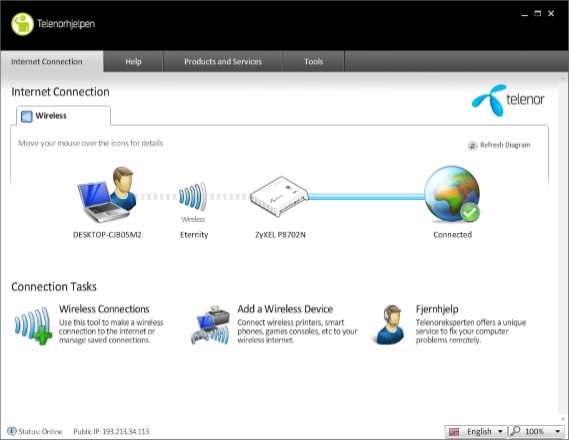 Telenor in Norway have deployed Emotum's Connection Centre software for a number of years to help reduce customer support calls, increase customer satisfaction and gather performance metrics. The Connection Centre is a Windows only "one-stop-shop" for everything to do with your fixed line broadband service and home network including Wi-Fi setup & troubleshooting, user guides, access to services, notifications, diagnostic tools and customer feedback.
The Connection Centre has also been deployed by Elisa, Saunalahti, Bredbandsbolaget and Telstra.