Problems with your WiFi network? Slow connection or poor signal strength? Best WiFi Channel is for you! Easy to use, with no confusing graphs or maps, Best WiFi Channel will help you select the best channel for your WiFi network in no time. In addition, you can run the built in signal strength tool and move around your premises to locate the strongest and weakest signal points in your WiFi network.
Tired of your desktop icons moving around or mysteriously disappearing after connecting to a different monitor or projector? Sick of then having to manually put them all back where you thought they went? Emotum desktop icon manager is designed to allow you to take control of your desktop icon layouts by creating, saving and restoring profiles at the click of a mouse button so you will never have to manually reset your desktop icons again.
Telenor Norway have deployed Emotum's self-installation guide on the modem itself which enables the user to setup and configure their broadband service by simply connecting to the modem from any device and following the instructions on-board.
The solution consists of a printed user guide that explains how the customer can connect to the modem via their smartphone, tablet or computer (via Wi-Fi or Ethernet) and formats the additional setup instructions to the device form factor. Modem configuration is performed remotely with the on-board software handling any error conditions that may arise.
DNA in Finland have employed the cross platform mobile broadband solution from Emotum to increase customer satisfaction and reduce both churn and customer support. The solution includes self-help, services and advertising and was developed to provide a consistent user experience across Windows and OS X that expressed the visual language of the DNA brand whilst respecting the nuances of each operating system.
The software is deployed on USB modems and supports modems from all major manufacturers. Telenor Sweden also use the mobile broadband solution from Emotum.
Available here from the Windows Store
Telenor in Norway and Telenor in Sweden have deployed Emotum's Connection Centre software for a number of years to help reduce customer support calls, increase customer satisfaction and gather performance metrics. The Connection Centre is a Windows only "one-stop-shop" for everything to do with your fixed line broadband service and home network including Wi-Fi setup & troubleshooting, user guides, access to services, notifications, diagnostic tools and customer feedback.
The Connection Centre has also been deployed by Elisa, Saunalahti, Telenor Sweden and Telstra.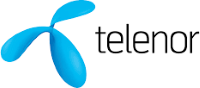 Telenorhjelpen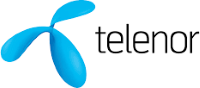 Servicecenter