23/02/2014
Emotum hits Barcelona with one minute of EMOtion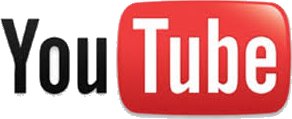 Last night Craig Norman officially introduced MoPhone in one minute.
Later saying...
"That's about how long it will take to find the best mobile plan for you with the MoPhone App".
21/02/2014
EMO takes the angst out of mobile charging


Stephen Withers writes...
One of the trickier aspects of owning a mobile phone is making sure you're on the most appropriate tariff. Sydney-based Emotum has developed a system that allows telcos to provide their customers with real-time usage monitoring and the ability to select the best plan according to the actual use of the various inclusions.
20/02/2014
Offers Subscribers Self-Service Solution for Matching Usage with Best Service Plan While Reducing Customer Care Costs for Mobile Operators
Today at Mobile World Congress, Emotum introduces its Emotum Mobile Operator (EMO) Platform for operators. The flexible modular platform enables mobile operators to offer customers a "true self-service" solution, providing real-time usage monitoring and giving them the ability to easily select the best mobile plan based on current and/or historical use of incoming and outgoing calls, SMS, MMS and data.
The EMO Platform is a cross-platform app development framework for mobile operators. It enables the development, deployment and maintenance of native apps with a growing list of EMO components and EMO platform API's designed to enable next generation operator app strategies. Completely modular and scalable, the EMO platform offers white label customisation for individual markets or market segments.
Key EMO modules include the spendageTM component which synchronizes any mobile plan, no matter how complex, and models it locally on the device. This enables customers to track and understand actual usage and provide real-time spending alerts for calls, SMS, MMS or data (whether online, offline, home or roaming). The plan comparison component extends this by enabling the evaluation of a variety of mobile plans to find the best fit for a customer based on actual use. Additional components include the crowd-sourced collection of network data metrics along with additional segmentation data on device type, operator, plan type and value.
"In conversations with mobile operators around the world, the song remains the same -- how can we quickly and cost-effectively better manage customer experience with the price paid for services," said Craig Norman, Managing Director for Emotum. "Many operators offer mobile and online options for gauging usage and price but still find customers prefer speaking with live agents to explain what the automated systems were supposedly designed to accomplish. Ease of use, flexibility and simplicity are the key components of the Emotum platform."
With a focus on providing intuitive self-serve customer care, the Emotum platform eliminates paying for underutilized services, encourages safe use of plan parameters removing fear of bill-shock, and educates customers about other/better/newer options by enabling comparison of mobile plans.
Craig Norman will be attending Mobile World Congress and can meet with operators, vendors, media and analysts throughout the show to discuss the usage issue and EMO solution. He is also available for phone briefings before or after the show. Please let the contact below know of your interest and we will schedule a briefing at your convenience.
Ritch Blasi
SVP – Mobile & Wireless
Comunicano (for Emotum)
rblasi@comunicano.com
908-612-1760 (U.S.)